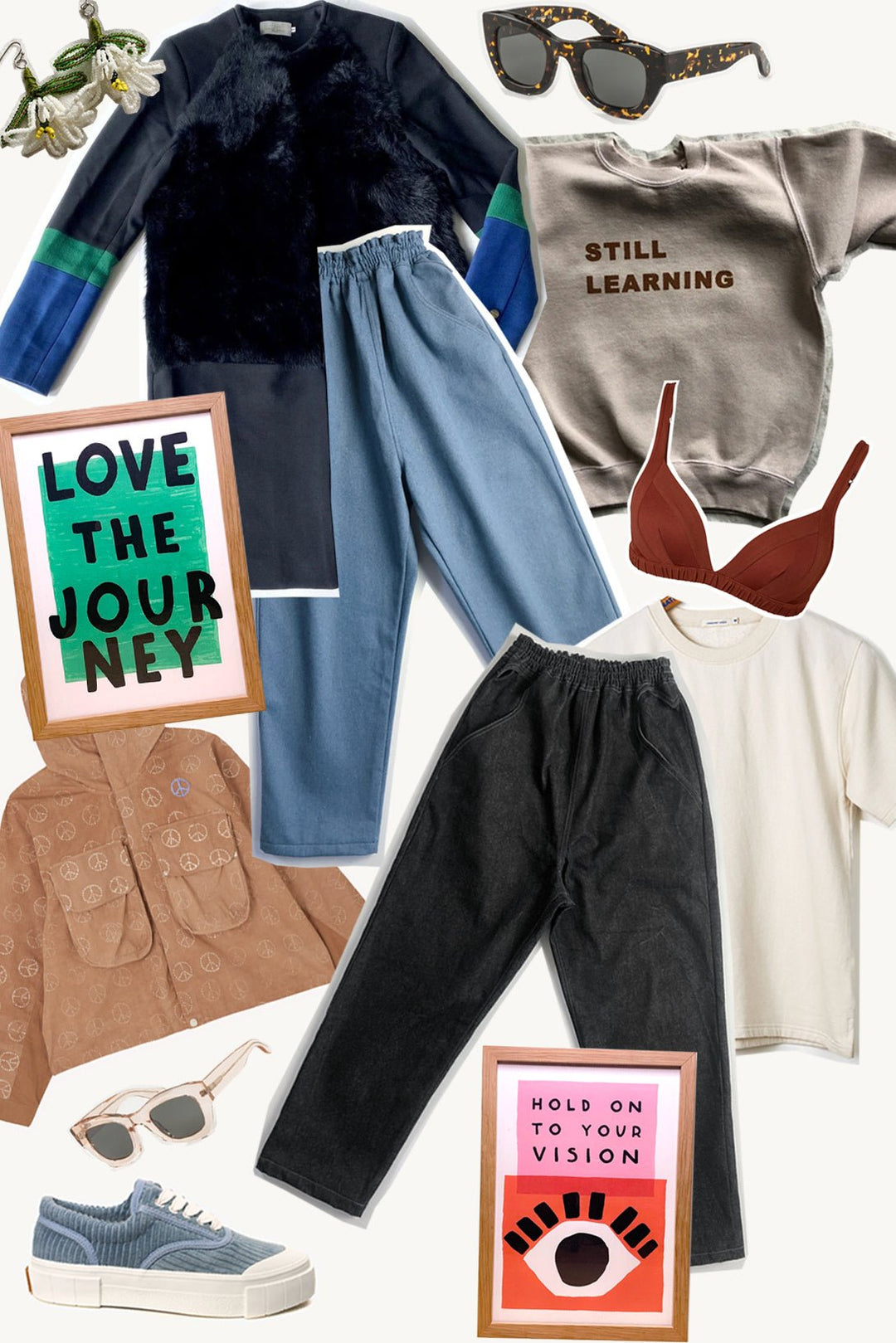 UNDERSTANDING YOURSELF : HOW TO UNEARTH AND EMBRACE YOUR PERSONAL STYLE
This course is designed to teach you how to discover your personal style and dress with confidence every day.
We all have a really cool, stylish version of ourselves within, but they've often been stifled to a point that we no longer know that person. Swayed by trends that aren't really 'us' or falling into patterns of wearing the thing that is convenient & comfortable, but we don't love (or even like).
Amongst the million other things we have to juggle, we've put our wardrobe on autopilot and haven't allowed ourselves the time or headspace to question and explore our style in years. 
Well, you're about to change that
Let's figure out what you truly like, so you're excited to get dressed and can always find pieces that work well together. Never again will you find yourself looking into a mountain of clothes in your wardrobe and feeling stressed and frustrated that nothing you have makes a cohesive outfit.
When you feel good, it just makes everything better. Even if you're just at home. You feel better if you're wearing like coordinated loungewear, rather than holey tracksuit pants that you've had since you were 18 because it seems wasteful to get rid of them, or some old t shirt that you may be slept in the night before...not speaking from experience ;)
I want you to find getting dressed easy, so much so that you don't need to give your clothes another though, besides from when you catch your reflection and think how damn ace you look!
 By the end of this course you will 
Have formed a clear understanding of the elements that make up your unique personal style and have the language to express this.
Gain confidence and an understanding of how to see beyond trends to ensure you buy what you love, free of outside influence.
Be able to look into your wardrobe with excitement and satisfaction that the pieces there reflect not only your excellent style, but are easy to match with other pieces, making getting dressed a smoother process and more fun than ever.
I highly encourage you to complete this at a steady pace over a few weeks so that you give yourself time to really think about, and get the most from the content.
To help with this, you will receive a gentle email reminder each week for 6 weeks, with an outline of the content time commitment, so that you can plan your learnings to fit into your weekly schedule.
1. Your Wardrobe - Working with what you've got & deciphering the gaps
2. Personal style analysis - What we can learn from people with a distinct approach to dressing
4. Looking inwards - Tap into your subconscious best self with two custom mediations by wonderful meditation teacher, coach and all round lovely human, Julia Hogarth 
3.
Future you
-

 Taking action and implementing i

n-depth style discovery
5. Colour - The backbone of a cohesive wardrobe & how to make it work for you
6. Care + Repair - Skills, tips, and guidance on when & how to get outside help